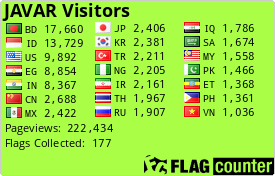 JAVAR Online First Articles
These are peer-reviewed, revised, and accepted articles, but not yet
assigned to an issue.
---
Molecular identification, characterization and structure analysis of house musk shrew (Suncus murinus) leptin


Sayaka Saga, Noriyasu Sasaki, Toshiro Arai



Productive performance, metabolic and hematologic parameters of gestating nulliparous rabbit does according to dietary protein level


Dahia SAIDJ , Hacina Ainbaziz, Imene ILES , Yamina DAHMANI, Jean Luc HORNICK , Nassim MOULA



Pharmacokinetics of combination antiparasitic drug preparation for dogs and cats in the form of spot-on solution


Mikhail Vladimirovich Arisov, Evgenia Nikolaevna Indyuhova, Gulnara Bakitovna Arisova



Application of FTIR spectroscopy and chemometrics for authentication of meat and meat products: a review


Abdul Rohman



Anthelmintic effect of betel nut (Areca catechu) and neem (Azadirachta indica) extract against liver fluke (Fasciola spp.)


Elnalyn C Yamson, Victoria V Viloria, Claro Niegos Mingala



Investigation of biochemical blood parameters, characteristics for carcass and mineral composition in chicken meat when feeding on coriander seed and rosemary leaves


Firas R. Jameel


Announcement !!
If you have real-interest to
be a part of editorial and/or reviewer team, please send your resume to the editor for consideration. It is noted that the JAVAR is run by a group
of volunteer reviewers and editors who are experts
in the related fields.
---